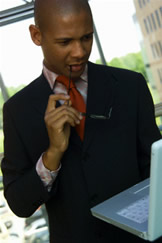 MayorBEE Global Ventures a multi department firm set up to provide quality and reliable services all times presents a wide range of Computer/IT Solutions; packaging products and solutions which have varied applications. Under the leadership of its principal promoters, the organization is poised to grow in leaps and bounds. The firm has gotten some reputed names in its customer list. The firm has concentrated on Solutions very seriously as there is a huge potential of their products in the market.
Our company though young, yet its innovative and fast growing and its being managed by young entrepreneurs whose missions/contributions are to make things happen for your valuable branding, and to carve a niche towards making the name MayorBEE synonymous in the IT; coding and packaging industry. The company is fully backed up with moral and technical support from its foreign partners.
For us, packaging of products does not end in itself; we believe a good package is a bridge; a communication system; a concrete form of identity. We are committed to offer quality proven products and service range, which is ensured by a high level of stability in our quality control process, and we work diligently to gain customers satisfaction.
Our products are believed to acquire a strong hold in the Nigerian market.
The Management
The management of the company is vested with the board of directors comprising of qualified and experienced persons. Mr. Solomon Babatunde Adegbuyi is a qualified person having experience of more than twenty years in customer relations. He is a chairman and managing director of the company and responsible for overall functioning and day to day affairs of the company.

The other young and experienced members of our company are Miss Dorcas Aina Olorunfemi and Mr. Mayowa Adegbuyi who looks after production and marketing.
At MayorBEE Global Ventures, we offer all the services and products your packaging may need, we save you the hassle of dealing with multiple companies/contacts. Through a single contact, we'll deliver everything your packaging might ask for.